Katherine Anne Porter Correspondence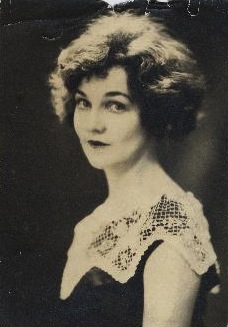 The Katherine Anne Porter Correspondence Project is a collaboration between the University of Maryland Libraries Special Collections and Digital Stewardship units, supported by a grant from the Katherine Anne Porter Literary Trust.
A one-year pilot project will enrich the study of 20th-century literary history through publication of an edited digital collection of correspondence of one of the preeminent American short fiction writers. The project will publish more than 4,000 pages of newly digitized material drawn from the Libraries' Katherine Anne Porter Collection and other supporting collections, and will thereby transform the University of Maryland Libraries Special Collections' extensive and well-described holdings related to Porter and her family circle into an online, public knowledge resource by creating high-resolution digital images of original materials, increasing integration with other Web sites such as Wikipedia, and conducting focused user experience design work to improve the usability of the digitized materials.
Porter's extensive correspondence with her older sister Gay and other members of her family spanning more than 60 years will serve as the basis for this innovative work. These letters document Porter's life and provide context and resources for the study of her work.  They also provide valuable perspectives on major cultural and historical events of the twentieth century.  Porter was in Mexico during the retrenchment after the Revolution there ended in 1920, in New York City throughout the 1920s, in Germany when the Nazis were beginning to gain power, in Paris with other expatriates in the 1930s, and in Washington, D.C., during World War II, as well as during the administrations of John F. Kennedy and Lyndon Johnson.  Her friends and acquaintances included fellow writers, publishers, artists, cultural figures, and politicians.
Project Staff
Trevor Muñoz (project director)
Joanne Archer (project manager)
Beth Alvarez
Eric Cartier
Liz DePriest
Jennie Knies
Robin Pike
Joshua Westgard
Advisory Board
Beth Alvarez
Tanya Clement
Andrew Jewell
Darlene Unrue
Contact the project at lib-kap@umd.edu.